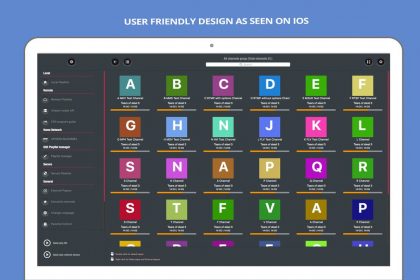 How to install IPTV on iPhone and iPad (ios) via "GSE Smart IPTV"
The M3U link that you receive in your subscription can be used in many apps on IOS (apple phones, tablets and smart TVs). Some of these apps are not free to use.
However, GSE IPTV is a versatile and free app that you can use on your IOS (and android) devices.
---
download GSE Smart  IPTV  from app store.
Step 1-Install the app and then go to Remote Playlists from the app menu (the three lines)
Step 2- Tap on the plus icon now.
Step 3- Tap on Add M3U URL
Step 4- Input Upmaker IPTV in Playlist name
Step 5- Copy and paste the M3U link that was sent to you in your Upmaker subscription email in Playlist link (Make sure to remove all the text that is already in the field)
Step 6- tap on Add
There you have it!
Now go back to Remote playlists (in Step 1) and tap on Upmaker IPTV and you can see the channels listed by the countries.
Pick your desired country and select the channel that you want.
Enjoy your IPTV Subscription.