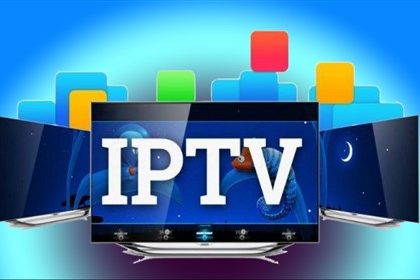 IPTV Streaming – Final Guide
A lot of people in the US pay around $99 per month for their cable bill. That's super expensive and it's a rise of around 8% when compared to 2010. This is something you pay alongside your already expensive internet and phone bills. You have to focus on finding a solution that will help you stay away from spending a lot of money like that. Thankfully, IPTV is very popular right now just because it makes it easier to eliminate these expenses and focus on the stuff that you like without that much of a hassle.
What is IPTV
Also known as the internet protocol television, this is a service that allows you to watch TV through the internet. You will have to use either your LAN or the internet instead of dealing with satellite signal. As long as you have an internet connection, you can use IPTV, and the best part is that you can access a lot more content and the prices are quite low. It offers you the features and benefits you want in a great package. You never have to worry about any receiver anymore, you have all the content you need online, and you stream it.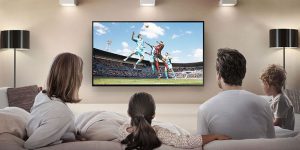 Even if IPTV sounds complicated, that's not the case. Sure, setting up requires a bit of technicality, but other than that the results will be more than ok. You will notice there are plenty of plug and play solutions that just need a TV. Here we will focus on showcasing those solutions as we figure out which is the best one for you!
How to stream IPTV
If you want to watch the IPTV content, you will have to use a device that helps you acquire and decode the stream. You will find 3 different device types that can help you stream content. These are set-top boxes, mobile phones, and tablets as well as a smart TV. Below you can find info as well as pros and cons for all of these.
Smart TV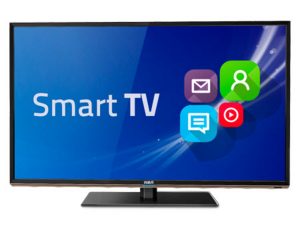 A smart TV is not built for streaming. It has a low processing power, navigation is not the best, and the customizations are not exactly the best. You do need to configure the TV if you want to stream, and that can make the process even harder than anticipated. The TV is suitable for displaying images, not for streaming.
Mobile phones and tablets
Since you already have a phone or tablet, there's no need to get a new device, and that's very helpful. Plus, such a device has great streaming capabilities, and it's also super intuitive thanks to the touchscreen. The downside is that you have a smaller screen size. That's not a huge problem right off the bat, but it does end up being an issue. You will be limited to video on demand streaming, and it's hard to stream live TV channels on mobile. You can try to install some additional applications that will be able to help you with a situation like this.
Roku Streaming Stick offers a good option if you want to stream the phone screen to your TV. Mirroring solutions like this are great because you can harness the power of your phone or tablet while also streaming on TV. Yes, you can get the big screen experience without a problem. If you are an Apple user, you can go with an Apple TV. Otherwise the Roku Streaming Stick is the best option and it will give you amazing results and benefits without requiring massive expenses.
In case you want to avoid spending a lot of money, screen mirroring is great if you already have some streaming apps. The solution doesn't replace your cable subscription and it's hard to use this all the time. Plus, it's not exactly super convenient either.
Set-Top Boxes
These are the best option for streaming mainly because that's why they were built for in the first place. You can find inexpensive as well as expensive options. There are 3 types of streaming boxes, mainly the generic android boxes, the dedicated video on demand Android TV boxes as well as the IPTV set-top boxes. They all have features like plug and play, tons of content and a very good performance when compared to the other options out there.
Generic Android Boxes
The Android TV boxes are very similar to a tablet or mobile phone because they also run Android. It's pretty much a small computer created specifically for streaming. You can use this for more than just IPTV since you run Android on them. These work for running office applications, you can also play games and surf the internet if you want as well.
Since these are an entertainment solution, you will have a lot of use for them. There are great Android TV boxes at under $50 that have 4K streaming support. You can spend a bit more, and you can get memory and processing power similar to computers. Some of them give you gaming capabilities as long as you have a gamepad. Of course, if you want to avoid using a box like this in your living room, you can go with the Android TV stick that replaces the box completely. It retains all the features!
You can go to the Google Play store and then acquire the desired streaming apps. You can choose to go with Kodi; this is a very popular app and one that gives you lots of great functionality and tons of plugins you can use for free. Since these are free of charge, they are not very reliable, but you can always find some new plugins to use.
If you want more value and quality, paid IPTV services are the best ones for you. Perfect Player or STB emulator allow you to enjoy IPTV streaming without a problem.
The challenge is that you can find tons of Android TV boxes and not all of them are good, nor reliable. So you have to figure out the right approach as you identify what box is the best one for you and what you can do in such a situation. As you can imagine, pricing will show the overall quality, and that's a crucial aspect to keep in mind in this regard.
Android Box Recommendations
We picked a few Android TV box models that are very good when it comes to performance, customer support and channel selection.
Minix Neo U9-H (Full Review):
This is a high-end box that has HDR and 4K support. You have top of the line specs and a very good performance with any content. It does lack USB 3.0 support for better speeds, but other than that it delivers a stellar, outstanding streaming experience for everyone out there.
GooBangDoo XB-III (Full Review):
Goobang-Doo XB-III has Android 7 installed, and it delivers great compatibility. It also guarantees that it's up to date with the latest stuff you need, and the performance is amazing too. Also, it has full 4K support so you can watch great movies at the highest quality.
Minix Neo U1 (Full Review):
The Minix Neo U1 is affordable, yet still very powerful. They added a keyboard remote as well as 4K video playback that's very handy and interesting. It has only Android 5, but it does come with an external antenna that gives good wireless coverage. If the older OS doesn't matter that much for you, results will indeed shine.
Matricom G-Box Q2 (Full Review):
This unit is even less expensive, however you still get good performance and specs. You do need to get a remote or a wireless keyboard, but that's still more than ok most of the time. The interface is great, and the box is very responsive.
Caution: Android TV OS vs. Android OS
The high majority of these devices use Android OS, and that's used mostly for the tablets and phones. That won't work for the high-quality 4K content on Netflix or YouTube, so try to consider that if you can.
Android TV OS is better because this was particularly created with the idea of streaming in mind. It offers support for the high screens, and it's all about bringing in the utmost benefit out there. You can get an amazing image quality, and it's installed free of charge too. The NVIDIA Shield TV or MiBox have this installed if you're interested in such an option.
• Check out a list of Netflix 4K Android boxes
The Role of Kodi in IPTV Streaming
We talked about Kodi above; this is a very good app that helps you manage and also play media. It's great for local playback, and it will work with most video files. You can also integrate some add-ons and plugins on it if you want as well.
Kodi is free of charge, and a lot of people use it everywhere in the world. It also makes TV streaming a lot easier and more convenient than ever before. But you can't rely on those things anymore, that's the truth. If you're a casual streamer that will work quite well. Yet if you want to stream often, then this will not remove the cable obligations. Since plugins are outdated, you have to put in some time to find new stuff as you figure out the right approach.
Most IPTV services will give their own Kodi plugin, and that will be a very good option. This is the best streaming option, a combination between Kodi and premium IPTV services which is a really good option in the first place.
IPTV Set-Top Box
If you want this category, then the best option is surely the MAG 256 from Infomir. This is a Linux based box, so it does require you to learn Linux. It's not entirely a bad thing, but it can totally come with its fair share of problems. The thing to notice here is that it uses the Stalker middleware, one of the best streaming and IPTV technologies out there. This connects to the Stalker portal and then it will show your content on the screen as a program guide. From there you can choose the programs and channels you want without any hassle.
Thankfully, there are lots of services to choose from that you can combine here. You can find the best IPTV service providers here. With this approach, you get some of the best quality on the market, but the issue is that the setup process is a bit too challenging. However, if you get it running, you will have costs a lot lower than a typical cable plan.
Since this is a Linux based unit, you won't have the luxury of adding too much good stuff on this. It works great with Kodi for streaming, but other than that the options are limited and you have to figure out what you can do with it in the end. Opting for the Hybrid Android IPTV Set-Top boxes works if you want more versatility, so try to consider all of that..
Hybrid Android IPTV Set-Top Box
These are Android-based devices, however they also give native IPTV support via their app. You have the native Stalker middleware here. You run this under Android, so there's app support and lots more content to use or acquire here.
The best options are listed below. The Formuler Z7+ is one of the best because it has support for the latest Android version and the best performance as well.
• Formuler Z7+
• BuzzTV XPL 3000
• Dreamlink T2
Premium Streaming Box
These premium devices are the best on the market. They are created by some of the large names in the industry and you can use them to watch movies and TV shows online without any hassle. And the catalog is also huge, which is a really nice thing to have.
Amazon Fire TV (Full Review):
Fire TV is maybe the best from all video on demand boxes because it's very easy to set up and it has voice command support. You do need Prime if you want unlimited content to use on it.
Nvidia Shield TV works just as nicely, and the thing you want to keep in mind is that you can also use that for gaming. Both devices give you Hulu and Netflix support, so try to consider that.
Roku Ultra (Full Review):
Roku has its own OS and ecosystem created by the developers. However, it runs Hulu, Amazon Video and Netflix very well. It doesn't sell its own subscription system like other services do, so try to keep that in mind.
Picking a Streaming Service
Recommended Streaming Services
• These IPTV providers offer you lots of TV channels and video content that you can stream at any given time. The Epicstream from IPTVBoss comes as a great first choice especially for newcomers to the streaming world.
• Amazon Prime offers immediate access to its TV shows and movies, music without ads and Kindle books, photo storage and so on. But it's an annual membership that you have to keep active to access all these goodies.
• FuboTV: You can record live sports and stream with it in no time. Fubo also features other stuff alongside sports like reality TV, as well as news channels like Univision, NBC, and Fox. It also works on desktop, mobile, and Roku.
• Sling TV: Sling allows you to select the desired channel and save. You can access various extras that give you access to news, sports, kids, comedy and so on.
All these options are great if you are into the world of streaming and want to access some of the best content on the market. Amazon Prime is maybe the best option, but you can also go with IPTV providers like Epicstream if you want. Trial and error is the best approach as you try to find the best results out there.
Does 4K IPTV Exist?
This does exist, but it's not a fully fledged system right now. Plus, the higher subscription prices make it hard to come by in most homes. However, it's getting more popular because we can find 4K video
Epicstream and other IPTV service providers sound great on paper, but they can't deliver the value that you expect. The bandwidth requirements are very high for the 4K streaming, so while you can get pretty nice results, you do need to have an amazing bandwidth. You might have to wait a few years for that.
Do You Need a VPN for IPTV?
The VPN solutions allow you to encrypt all data that's transferred between the computer and the VPN provider. No one will be able to see what content you are streaming. It works quite nicely mainly because it helps remove 2 major issues most of the time.
• The internet service providers can stop you from accessing some websites or services. That's especially true in the UK, where they throttle IPTV traffic. The VPN solutions help you avoid any detection from the internet provider. No one knows what content are you streaming if you download a file or watch videos. And that's the best thing to focus on with this.
• There are some streaming services like Hulu or BBC iPlayer, even Netflix that have regional restrictions. With a VPN you can connect to the region that has the desired content and stream it from there. Sure, it spoofs your location, but if you already pay for the service, it's not like you are doing something wrong.
A VPN also has other benefits as well. You can lower the connection issues that can appear. You can easily connect closely to the server, and the data transfer will be a lot faster. Plus, you have to realize that lots of governments and companies monitor what you do online. With a VPN solution, you can get the privacy you want without a problem and it can indeed deliver amazing benefits in the end.
You can check the 4 reasons why you need a VPN if you want to learn more about this. We recommend you to try out PureVPN as well. We have been using this for quite a while not and at around $2 each month, it's well worth the money.
What to look out for?
If you want to buy a streaming multimedia box, you want to figure out what content suits your needs the most. If you just want live TV to your regular cable subscription, the MAG 256 is a very good option. The Formuler Z7+ will be a great option if you want to use the native Stalker IPTV support, yet you do need to install some other apps so try to keep that in mind.
Amazon Fire TV is amazing if you want video on demand. However, if you want gaming as well as videos streaming, Nvidia Shield TV will help you quite a lot. If you are focused mostly on the inexpensive side of things, the GooBang Doo XB-III or Minix Neo U9-H can pay off a lot.
You also have to think about your internet connection. Even if you get a high-quality device, you also need to make sure that your internet can handle that. You need at least 10 MBPS if you want a stellar streaming experience. We encourage you to check our guide on optimizing the Wi-Fi streaming process if you are using Wireless Internet.
As you can see, buying a good IPTV box is all about the research you do. If you see something that's too good to be true, stay away from it. Focus on those things that give lots of value for money without being super expensive!