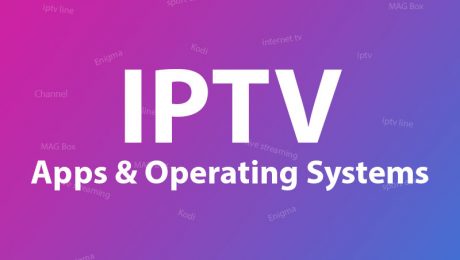 What are the softwares you need for watching IPTV?
Strictly speaking, the necessary software will depend on your device's Operating System. Here's a breakdown of what you'll need per OS:
VLC Media Player works with Android, Mac, Linux and Microsoft Windows.
SIPTV and Kodi should work for Smart TVs, while Android users may install Perfect Player.
Enigma2 is good for MAG boxes, smartphones in general and game consoles such as the Xbox One and Playstation 4.
Kodi and Perfect Player are both needed for Android phones, tablets and laptops, while IP Television and GSE should make UPMaker IPTV work flawlessly for the iOS platform.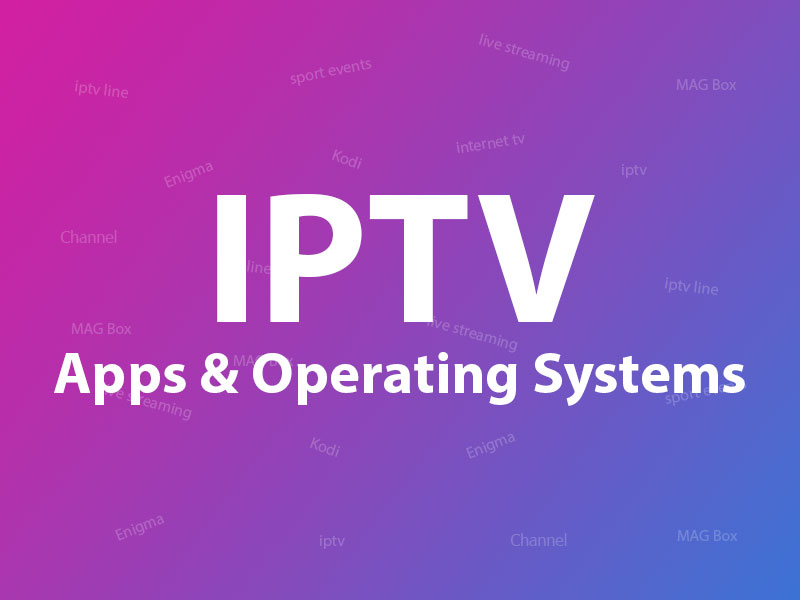 We break each software further per OS and how you can have it set up for your device.
---
Computers (Linux, Mac and Windows)
According to most of our IPTV users, VLC functions well in streaming IPTV channels straight to your computer. For those who are averse to VLC and would like other software considerations, we'll list a few more for you.
Computers are versatile media machines because you can easily play back and watch Blu-ray and DVD content with little to no trouble as long as the hardware meets the requirements. Moreover, they can be used as digital hubs for almost any video content, from live streaming to sports games and many others. All you'll need is a stable internet connection to start enjoying IPTV content.
VLC media player (Windows, Mac OS, Linux)
VLC can be used for the Mac OS, Linux and Windows. The good thing about VLC is that it's free, easy to set up and compatible with most computer configuration and hardware (even the low-end ones). You can begin watching your favorite TV shows and movies in as little as a few minutes.
Perfect Player (Windows, Mac OS)
A close runner-up to VLC, Perfect Player can be installed on computers running Linux, Microsoft Windows, iOS and Android.
At its core, the Android app creates a set-top box environment where you can stream IPTV content straight to your Smart TV, mobile phone or tablet. You'll need an IPTV subscription to watch them, though. Adding the channels is just a matter of importing m3u playlists in the Settings option.
Kodi (Windows, Mac OS, Linux)
Kodi is a popular software that runs on Mac, Linux and Windows.
It's open source, which means it's free to download and use by anyone who wants it. The robust media center has a neat feature that allows users to play media and stream it to your preferred destination, i.e., a computer, a smart TV or a mobile phone.
Kodi is widely available on most operating systems, including Windows, iOS, Android, Linux, Apple TV, Xbox One, Amazon FireTV and smartphones.
MyIPTV Player
A straightforward yet powerful software you can install in your Windows 10, Windows phone or Xbox One device. Like Perfect Player, you can run IPTV channels by importing m3u playlists from an external drive or network, then clicking on "play" to start viewing. With IPTV in the name you can be sure that the software has a streamlined process for watching your favorite shows on UPMaker IPTV.
Which One Is The Best?
VLC player, Kodi and Perfect Player are our recommendations when you need a reliable IPTV software for your laptop, desktop or 2-in-1 computer. While it's true that there are other apps out there that can display IPTV content, these three are the best softwares around for the best IPTV experience.
---
For Smart TVs
For branded smart TVs such as Sony, LG and Samsung, SIPTV takes the cake as the go-to software. It's arguably the most-used app for Smart TV IPTV streaming because the interface works very well with any remote. Moreover, developers continually work on the platform and release updates time and again.
Other options include Kodi, which work well as an entertainment hub. To start watching IPTV, you'll need your TV connected to the web and a compatible player. In addition, some platforms may have support for Grouping, Picons and EPG, to which you'll need a URL or an m3u file to get things going.
Smart IPTV App (SIPTV)
Smart IPTV app, or SIPTV for short is kind of like the universal software for watching IPTV content on your smart TV.
The app requires little know-how and can be installed on most major TV brands, including Sony, Samsung and LG. Once there, SIPTV shows IPTV and OTT streams for your viewing pleasure. Open your TV's app store, search for SIPTV and download it. Then, upload the m3u playlist on the SIPTV website.
Once the IPTV service is detected, it's just a matter of browsing the available channels and sitting back and enjoying premium channels via UPMaker IPTV.
Smart STB app on Smart TV
Got an LG or Samsung smart TV and want to watch IPTV channels on it? No problem. The Smart STB is an Android-based app that channels IPTV service to a display, much like a MAG set top box does and with features you've come to know and love.
Kodi on Smart TV  

Kodi is the easy answer if you need a software that can run IPTV content, but keep in mind that Smart TVs
have different operating systems, hardware specifications and compatibility. If your TV does support Android, then that's good; but if not, then you'll need to consider other software options.
Kodi does offer quite a few nifty features to enhance your IPTV experience, such as the ability to install add- ons and whatnot. The open-source aspect means any third party can access the code and introduce various add-ons for newer app functionalities.
Due to IPTV streaming and Kodi restrictions though, installing add-ons may require third-party platforms and a bit of know-how. If you can live without the enhancements, then Kodi will prove to be a solid choice.
SS IPTV
SS IPTV is a multipurpose software for streaming videos through a local network or on the web. The app gets the seal of approval as it's the recommended Smart TV IPTV software by most IPTV providers. Moreover, importing of playlists are natively supported, eliminating several steps in the IPTV setup process.
Conclusion

When installing IPTV-compatible software on a Smart TV, the rule "Simpler is Better" works.
The options above are the recommended ones because they require the least number of steps. There are other software but they aren't as popular or as intuitive as Kodi, SS IPTV and Smart TV apps. If you have an Android-enabled TV, then you get access to more offerings, including the GSE, Perfect Player, VLC and more.
---
Smartphones, Tablets and Setup boxes (Android, iOS, Windows Phone)
Set top boxes, mobile phones and tablets vary from one operating system to the other. When it comes to particulars, IPTV for the iOS usually means GSE, while Kodi usually stands as the clear winner in the Android environment.
In this section we discuss the best IPTV apps you can get for your smart phone, set-top boxes and tablet according to OS.
Kodi (Smartphones, Tablets, and Setup boxes)
Kodi is a multi-platform software that shines as an IPTV app for set tops, tablets and smart phones. It's available to download for Xbox One, Raspberry Pi, Amazon Fire TV, Nvidia Shield, Smart TVs and any device that can access Apple Store or Google Play.
---
Android
By nature, Android is non-restrictive when compared to iOS and Mac environments and as such, you'll be able to install IPTV software with relative ease. The only downside is that you'll have to sift through dozens of IPTV apps to find the one that works for you. Moreover, you will need an app that shows the content correctly on your phone or tablet's screen.
IPTV Extreme Pro
A definitive IPTV app you can get for the Android platform. The fine-tuning options make it versatile for all kinds of playback devices both big and small. IPTV Extreme Pro reads IPTV channels when you import an m3u link as a playlist on saved files and storage disks. Furthermore, the app has been downloaded thousands
of times and the reviews on Google Play show satisfied IPTV subscribers.
Perfect Player
Perfect Player emulates a set top box environment which acts as a media center for your IPTV needs. It can stream media to Smart TVs, mobile phones, tablets and the like. With perfect player, you'll still need to import the channels by adding m3u playlists at the Settings.
The Android-native app can be installed in a Windows, iOS and Linux platform.
IPTV Smarters App
Gives the user the ability to play their favorite content on their Android devices, including the Fire Stick TV, mobile phones, boxes. IPTV Smarters is based on the vaunted Xstream Code, a robust platform for watching VOD, Live TV and others.
Add your IPTV channels by entering the Server URL, password and UPMaker IPTV username. After that, relax and start watching your favorite series anywhere you have an internet connection.
Android STB Emulator
First-time IPTV users and beginners should not get the Android STB emulator until they know the ins and outs of IPTV service. You will need to know the configuration settings of IPTV boxes and know the effect of tweaking each one.
A single error can make the app unusable. Only proceed if you're extremely confident that you can make it work and have plenty of time to spare.
IPTV Application
To clarify, "IPTV Application" is the name of the Android app that offers free live TV. If you're fond of using VLC Player to watch IPTV videos on your PC or mobile phone, then you'd want to give the app a try.
Prog TV
Prog TV, formerly HyppTV has a small download footprint but is particularly useful for listening to radio channels and streaming your favorite IPTV shows and movies over local network or on the internet.
SS IPTV
A free, multi-function IPTV player that's fully compatible with hundreds of IPTV services on the web. You can easily import your IPTV channels and start watching in just a few minutes.
---
iOS
There are a few IPTV apps that can cross over from Android to iOS, and vice versa, including the IPTV Smarters app and GSE app. We also take a look at a few noteworthy additions for your consideration.
IP Television App
The IP TV app is many things in one package. Here, you can watch VOD on your Apple TV, iPad and iPhone and stream universal channels with the help of a stable internet connection.
IP TV makes it easy for users to import IPTV channels and playlists from other platforms. Moreover, the intuitive interface and IPTV-optimized app makes watching such an enjoyable affair. Refreshing your playlists can be done with just one press of a button.
GSE App
One of the best IPTV apps for the iOS environment. GSE IPTV gives you a plethora of advanced options, as well as support for most IPTV formats. Coincidentally, GSE is also a fan-favorite on the Android platform.
Cloud Stream IPTV
A free download on the Apple Store under the banner of IPTV streaming. Cloud Stream is made by developer Giovanny Aranda and has various languages, including Spanish, Italian, French and English.
With the app, you'll be able to watch IPTV videos and other content on your iPad, iPhone or Apple TV via the internet. Moreover, you can create a favorites list for easy access the next time you want to relax and unwind.
rIPTV
All multimedia content can be viewed on a single iOS device with the help of rIPTV. Its single greatest strength is the simplicity of use and the fact that it works as an all-in-one multimedia platform.
IPTV on iOS using IPTV Smarters app
Similar to rIPTV in the fact that you can put all your entertainment needs, including TV, series, VOD, live TV and others into a single app. The code is based on Xstream, which means it will be compatible with any iOS device you may have. Got an Apple TV and an IPTV subscription? Setting it up with IPTV Smarters will be a quick and painless process.
Conclusion
We list our recommendations (and available softwares) for the ultimate IPTV experience on the most popular Operating Systems. Try out the top choice and see how it goes, or opt for the more advanced options for total IPTV customization.
Created By : Upmaker IPTV
Published in

Android, Enigma2, IOS, IPTV Tutorials, Kodi, Linux, Mac OS, MAG, Other Devices, Pc/Laptop, Perfect Player, Phone/Tablet, Players, PS4, Raspberry Pi, Receivers, Roku, Smart TV, VLC, Windows, Windows Phone, XBOX