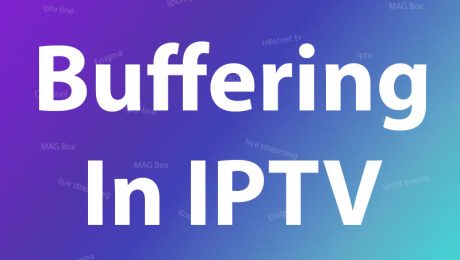 While buffering may mean a lot of different things depending on the technology you are referring to. Here at UPMaker IPTV, when we talk about buffering, it is only about buffering in IPTV streaming.
Buffering typically means that the picture stops and resumes periodically while you are watching a live stream. The start-stop sequence is what is referred to as buffering. Buffering means that different tasks on your computer are sped up while your stream buffers.
You can prevent intermission or sluggish performance when you are playing a video game that is full of intensive graphics on a desktop PC or while streaming video through the use of buffering.
Buffering usually has to do with preloading data into a buffer. The buffer is a certain area of memory where it can be easily retrieved on CPU or GPU.
While it can be quite a complicated affair to detect the reason you are experiencing some buffering, there are several factors which could explain it. We explain these factors in this article.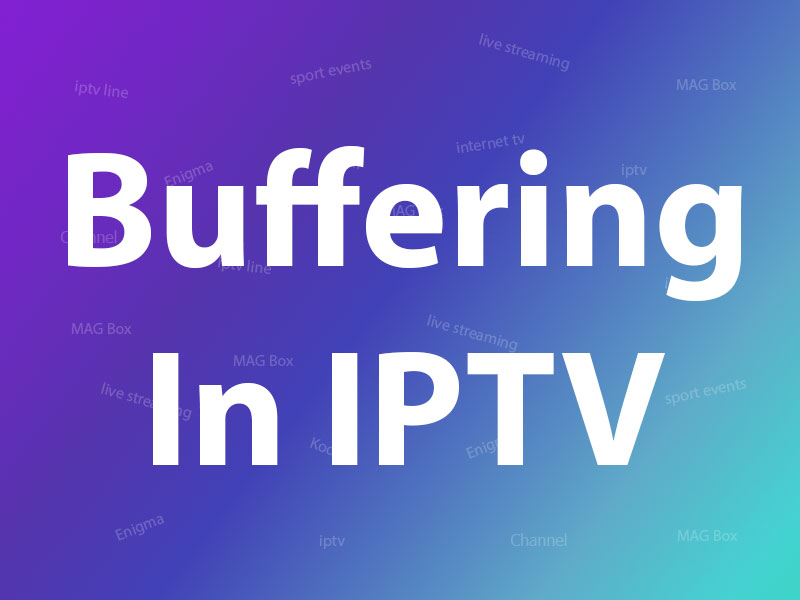 Factors that May Cause Buffering

1. Internet Speed

Depending on the quality of the content being streamed, you will need to have a minimum internet speed connection. If you are below the minimum connection speed you are likely to experience frequent interruptions and poor quality.
2. Home Network

It is often very easy to overload your wireless router and have your videos buffer even when you are on a premium IPTV subscription. This is especially when you connect too many devices onto it at the same time. With too many devices connected, the bandwidth reserved for streaming will drop and you will experience interruption and buffering. If you believe that this is the cause of buffering, you can get another router that will handler the relatively heavier traffic load.
3. CPU Usage

One aspect that many people overlook is the level of the activity on any of your internet connected devices. Watching videos requires a lot of computing resources, and hence if your system has a lot of programs running in the background you are likely to get some buffering. One of the best ways that has worked for a lot of people when they have issues with frequently interrupted video is to close out programs and web pages that are not being actively used.
4. Overloading of the Stream Provider

If the IPTV server is getting too many requests, they may get overloaded. This may cause a slower transfer of the content from the server to your device resulting in buffering or an interruption. In such an instance, there is very little you can do except wait until the number of requests to the server slows down.
How to Prevent Buffering

The main reasons for buffering can result from either of these three things: the server from where you are getting the IPTV stream, the hardware processor, and the internet speed. If your internet download speed is fluctuating, you may also experience some buffering.
You will also have interruptions if your media or TV box does not have sufficient capacity to handle high-quality streams. HD channels will in many instances cause low-level boxes and TV to buffer.
Lastly, you will experience buffering if the IPTV providers server is being overloaded due to many users streaming a lot of content. Furthermore, if you use a Smart TV app, KODI or VLC media players, you could try to tweak your connections to reduce the buffering.
If you still cannot watch videos, there are a few solutions to reduce the stuttering effect.
Some video providers make it possible to start the stream, pause and then wait before playing.
This action will give the video time to download more of the data so that it is a little ahead of time. You can then watch without interruption for a while until it catches up to what has been downloaded. You can also disable IGMP Snooping, which has also been shown to be effective at reducing the buffering.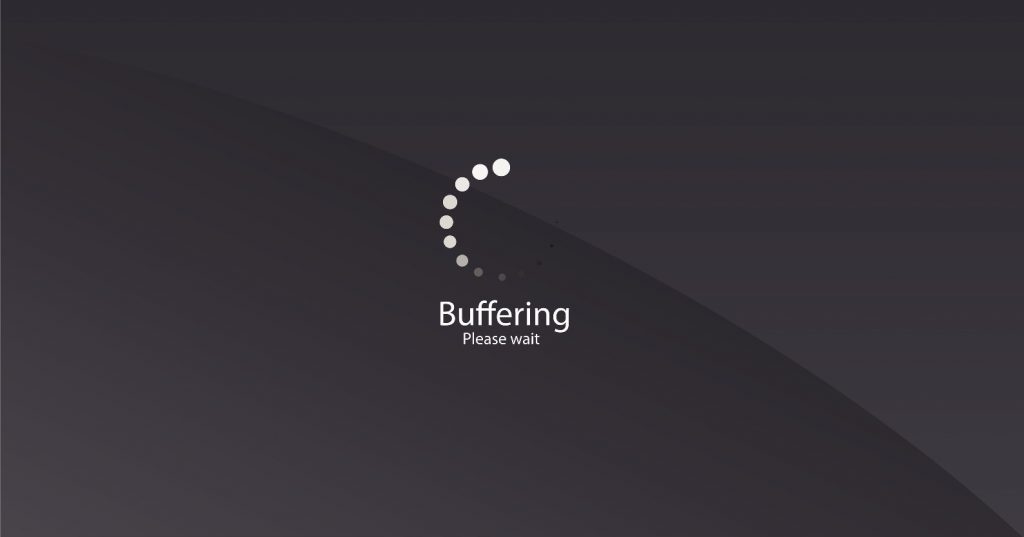 Take note that up to 99% of all issues to do with buffering are as a result of data packet loss and poor internet speed. The only solution to such issues is to change your ISP.
Another way of reducing buffering is to reduce the quality of the video. This will mean that you will be needing less bandwidth, which will result in less stuttering during playback.
You could also download the whole video before playing it. This could take quite some time, but you will be certain that you will watch the entire video with no interruption whatsoever.
Created By : Upmaker IPTV
Wednesday, 10 October 2018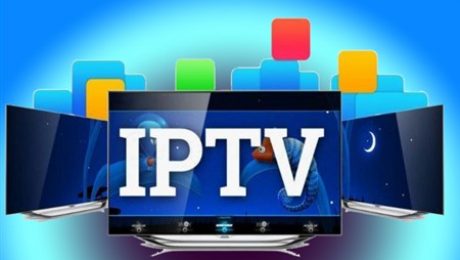 IPTV Streaming – Final Guide
A lot of people in the US pay around $99 per month for their cable bill. That's super expensive and it's a rise of around 8% when compared to 2010. This is something you pay alongside your already expensive internet and phone bills. You have to focus on finding a solution that will help you stay away from spending a lot of money like that. Thankfully, IPTV is very popular right now just because it makes it easier to eliminate these expenses and focus on the stuff that you like without that much of a hassle.
What is IPTV
Also known as the internet protocol television, this is a service that allows you to watch TV through the internet. You will have to use either your LAN or the internet instead of dealing with satellite signal. As long as you have an internet connection, you can use IPTV, and the best part is that you can access a lot more content and the prices are quite low. It offers you the features and (more…)
A Short Primer to CCcam Server & Cardsharing
One of the best ways of catching your favorite TV programs and other TV contents is through CCcam and Card-sharing. You can watch them in real time as it happens whenever and wherever in the world they are broadcast from.
Europe and Globe
we support all European countries and all countries across the globe. For regular individuals like you and me, the mention of the methods in doing this is intimidating. It would sound as if one should possess a thorough technical knowledge of electronics and must be a complete computer expert.
To cut through the gobbledygook of highfaluting technical language, CCcam and Card-Sharing is simply a system wherein many clients (TV receivers) are allowed to have access to a subscription network with only one valid subscription card.
This is done through the electronic sharing of the subscription card's data by all the sharers. This enables all the sharing clients to have the same-time access to the scrambled DVB streams (the many signals from the subscribed TV networks) which comes encrypted. (If the access is successful, the contents are available for viewing.)
CCcam is the server that controls the operations. Card-sharing, which is self-explanatory, means one subscription card is used and shared by many users.
Benefits
This technical innovation definitely has benefits to its users, the card sharers. Consider this scenario.
You are flipping the many channels on your TV. You passed by several channels which you have heard about or may have known their contents. Yet, unfortunately, you cannot open and see their contents because they are all locked.
Locked here means these channels are encrypted and are not available for you to view. Your regular satellite dish receiver can only show you your paid-for channels. You cannot unlock (decrypt) the other channels that are closed without paying.
First, your system is not designed to support card-sharing.  Second, it is unable to run the software for CCcam protocol.
However, there are now ways to connect your TV system to your chosen CCcam server.
Sharing
There are now satellite receivers that are capable of card-sharing and are sold everywhere online. One popular choice is Dreambox, a Linux-based receiver. Installation of both hardware and software are not that difficult even for beginners.
The steps are varied, though (hook up to PC, insert smart card, download, install CCcam software, configure, and run to connect to CCcam server).
CCcam server, on the other hand, is a protocol that gives access to digital packages (these are the contents of the channels) where the server is connected to the Internet. It works by transferring the encrypted channel signal codes to a network of computers.
Computer communication
Your computer talks to the server which will then send you the decrypted channel codes. This will then give you access to the TV channels not available to you before. The CCcam server also makes it possible to have other subscribers share the same information (the previously unavailable actual channel contents).
The number of available channels depends on where you live, the size of your satellite dish and where it is pointed at.
This service had been actually intended for users who are in countries that don't have provider representatives and do not have the opportunity of buying subscription to the package they desire.
How the system works
The first requirement is that card-sharing receivers should be able to communicate over a network that is properly configured. It starts with a device that will confirm where the smart card is. Those without the smart card are satellite card-sharing clients.
Another name for card-sharing is control word sharing. This is the method of having many clients (TV receivers) being able to access a TV network on subscription using just one valid card.
Delivery system
The control words for the system is short and small it is easy to deliver to all the different clients through their Internet connection at home. This had triggered the birth of many sharing network groups where users share their subscription cards with the others in the group.
With it, they are also able to receive the channels they want which the user's card can decrypt as if that user controls and owns every subscription card that is network-connected. There were other networks as well that were created where the server has many legitimate cards connected to it.
Electronic sharing
This is done through the electronic sharing a part of the valid conditional output data of the smart card. In turn, this enables all the clients (recipients) to have simultaneous access to the scrambled DVB streams which are held in the TV network which is encrypted.
Typically, this smart card should be legitimate and must be attached to the host television receiver which has to be digital. Moreover, it must be equipped with software to be able to share the decrypted 64-bit "control word" key over a network like the Internet, for instance.
Once the client gets this key, it is now possible to decrypt the content (which is encrypted) as if they are using their own card.
There are some necessary components needed to start your card-sharing server. This includes the network-based hardware like the Dreambox CCcam receiver. Like a regular Ethernet, these receivers must have an Ethernet connection.
Likewise, these must typically use computer software and other plug-ins that are configured to send and receive codes. The software includes Mgcamd, Newcamd, CCcam, Oscam and Wicard emulators. All of these must support CCcam protocol.
The CCcam server also needs a broadband service. It is not possible to use the CCcam server without a broadband service. The server enables you to get the best stations there are.
The best cardsharing server
These days, getting the best TV contents are now attainable by way of finding the best CCcam and card-sharing server that suits your needs. You can now have the best choice of satellite TV packages to servers that are known for their reliability and steady connections.
The reliability of your server's steady connections means you shall be enjoying from now on your favorite programs without interruptions, drop-outs and other usual glitches associated with common receptions.