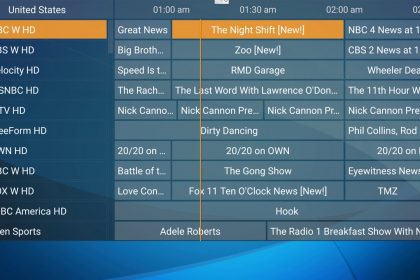 How to install UPMAKER IPTV on your Perfect Player step by step:
You can easily configure our service on your android device using an m3u link. Your link will be sent in your subscription email. This can be done using several apps, including a free, yet powerful app named "Perfect Player IPTV".
Please take the following steps:
Step 1. Download and install "perfect player IPTV" from play store on the desired android device and open it.
***You can also download it from here: http://apk-dl.com/perfect-player-iptv
Step 2. Tap on "setting" button. Go to "GENERAL" menu > playlist > Copy and paste your m3u link in the "playlist" field, and enter a name for it. For example, "Upmaker IPTV". Tap on OK afterwards.
***Note: Please do not check the "VOD" option.
(optional): Step 3. Open EPG > copy and paste EPG link (can be found in the subscription email) in the EPG field > (Use the shift option to shift the time of all programs if Upmaker's EPG is not synced in your country)
Step 4. In GUI > please enable "show channels group as folder" option
*** In the "playback" menu, make sure to choose a proper "decoder" or else you can't watch some of the content. "software" decoder usually works well.
Step 5. In Advanced > enable download supposed logos
Step 6. After applying these, please make sure to "backup" your setting as a file and store it. This can be done in "defaults" menu. This will enable you to quick set up your app again in case you lose the configurations you made.
Step 7. Restart the app.
Step 8. Enjoy your Upmaker subscription!