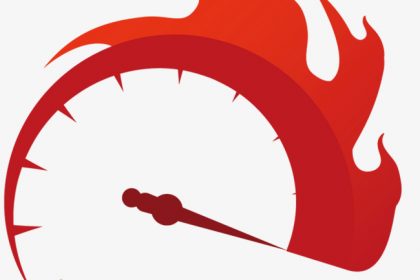 9 Easy Ways to accelerate your Wi-Fi for Streaming
Wi-Fi connectivity is very important nowadays. You need it to watch stuff online, enjoy some video content and so on. The cool thing about Wi-Fi is that it allows you to stream videos, download files and so. Let's face it, we all need a good Wi-Fi instead of just depending on wired internet all the time. That's especially true if you need IPTV and other stuff like that. It makes a lot of sense to start using Wi-Fi right away. But many times the speed is a bit slow. Which is why we are here to help you speed up your Wi-Fi streaming process fast and easy. Here are some tips that will be able to help you.
Find the weak link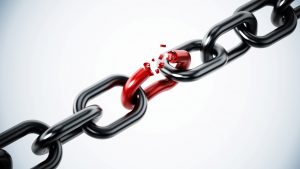 When your IPTV connection lacks good speed, there will most likely be a weak link in that regard. There are 3 things that can malfunction here. The server that provides streaming content might not work, the ISP is malfunctioning, or your Wi-Fi connectivity is not good at this time. You have to study every situation as you figure out which is the best approach here.
In the case of streaming servers, they keep your content on servers online. If you use something like Hulu or Netflix, then you won't have to worry as they tend to have a very large bandwidth. Of course, if you experience loading hiccups, that may be due to the overall quality you watch the content at. HD or 4K content will obviously take a bit longer to stream. Test your connection to other streaming services and then make sure that every one of them delivers HD content. Fixing this issue from the streaming server side is not possible most of the time. You can go for a lower resolution, or you can switch to a premium streaming service.
When the issue comes from your internet connection, you should consider going to speedtest.net. That's where you can see the current internet speed. If you want to stream 1080p, you will need 8 Mbps, whereas 4K content needs 25 Mbps. Fixing this problem is easy, in case you don't have the right bandwidth, you just go to the internet service provider and buy more. Just make sure that you don't pay too much for the bandwidth in case you don't need it. Lowering the stream quality can also help.
Wireless connections can also be tested via speedtest.net. If your connectivity is good, but you have streaming problems, we created a list of things that you can do in such a situation!
Connect to the 5Ghz band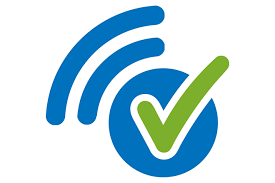 The reason why you want to switch to this band is that it's more powerful and devices tend to transmit data a lot faster. Simply put, you get 23 channels instead of 3. Some other transmission technologies are only usable by the 5 GHz band, so there's that. If the signal strength is not going to be a problem, then you need to make sure that you enable the 5 GHz band. You can do that by entering your browser and enabling it in the router settings. Keep in mind that only some of the newer models offer support for this. Study the Wi-Fi approach, and you will be more than happy with the results and the entire experience.
Change the Wi-Fi channel
It's important to note that the Wi-Fi is very closely related to the band used by your router. The band will have multiple channels. The router won't use all channels, only specific ones. That being said, you have to use an app like Wi-Fi Analyzer that will help you figure out what channels are used by every network. The idea here is to identify the channel that's not used heavily, and then you go to the router interface and change the traffic to that channel. Every router will have specific instructions regarding the option of changing channels, but it will work quite nicely and you just have to adjust and adapt it, to say the least. But it will be worth it; you can rest assured of it.
Optimize the Wi-Fi signal
There are plenty of options to consider when it comes to stuff like this. One of them is antenna positioning. You want to be certain that the antennas are not obstructed, as that's how you can get the best possible results. If possible, you can add an external antenna, especially if the router only has internal ones. Then you also have to think about router placement too. You want to keep it away from electric appliances as they can create interferences, so you want to avoid all of that as much as you can. Walls and other obstructions can also be problematic here.
Enable WMM and QoS
Some of the better routers that you can use for streaming will have quality of service features, and they can be adjusted and adapted manually, which is a very good thing. You can also start the WMM feature if you want to. The idea with this feature is that it was created to improve the sharing of audio, voice, and video via wireless networks. It's important to double check the router documentation, as that's where you can see all the information. It's not going to be a walk in the park, but it can bring in front some nifty results all the time.
Try to use a signal extended
Let's face it, no matter how powerful your router might be; it's still limited to the location you are placing it at. The best thing that you can do is to purchase a wireless range extender. You have to place that at one point where the signal is very good, and the unit will extend the range quite a bit. You want to avoid any kind of rush in this perspective, so try to consider that. There are lots of companies like Netgear and TP-Link that offer range extenders, so you just have to take your time as you figure out the right option, and the ROI can indeed be more than ok in this perspective no matter the situation.
Upgrading your router
Even if you don't use the router every day, it's still a very good idea to update the router once a few years. New models include new features and better performance, sometimes they even have a better range, which is extremely important. Plus, if you have a new phone, you also want a new router that will help offer all the features you need.
If you think about upgrading the router for IPTV and other uses, it's important to keep in mind a few features. A strong coverage and signal output will be great features. WMM support, 802.11ac compatibility as well as dual-band support are pretty much a necessity nowadays, so try to consider all of that as much as you can in that perspective. Of course, if you use your router solely for streaming, then you may want to visit Google as you try to access a list with the best routers for streaming.
Increase your security
Of course, getting a new router with amazing features doesn't mean anything if the security is not a good one. Ideally, you want to make sure that you protect your wireless network with a very complex password. Use WPA-PSK if possible. Also, adding proper antivirus and anti-malware solutions on your devices is a very good idea. In case your network is slow, then you may want to test your devices to see if that comes from any virus on your computer. Sometimes your network might be used by malware for maleficent purposes, so you want to remove that software the best way that you can.
Lower the stream quality
Ideally, you want to keep the stream quality high. But if it still doesn't work, then you can run a wired connection from your computer or purchase some powerline network adapters. If that won't help, then you can keep using the Wi-Fi connection, but you have to lower the stream to 720p for example. It's not a huge quality loss, so don't stress too much about that. Just try to test multiple options as you find the right one for you.
As you can see, there are plenty of methods you can use to speed up your Wi-Fi for streaming. Sometimes this will take a little while to get the job done properly, other times it will require a bit of tinkering. But as a whole, you can still obtain some very good results, so try to consider that as much as you can. It's going to bring in front a simple, better way to boost your IPTV results, so try to consider that. Just remember, the value that you can obtain this way is very impressive. Plus, do keep in mind that you have to change the router once a few years. Using these ideas will help you a lot, and it will also make the entire process very simple too. Just give these ideas a shot, and the results can be more than ok!