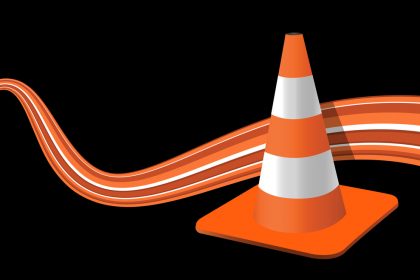 VLC is one of the most popular applications that people use to stream their premium IPTV channels.
The VLC media player's popularity comes from the fact that it is an open source, portable and free software that works on many platforms and operating systems.
The cross-platform streaming media server and media player is produced, updated and maintained by the VideoLAN project.
The VLC media player works on both mobile and desktop operating systems. It works on OSs such as the Windows Phone, Windows 10 Mobile, Tizen, iOS, and Android.
Another thing that VLC has going for it is that it is one of the easiest applications to use as it does not need any technical expertise. It can be installed and setup by practically anyone.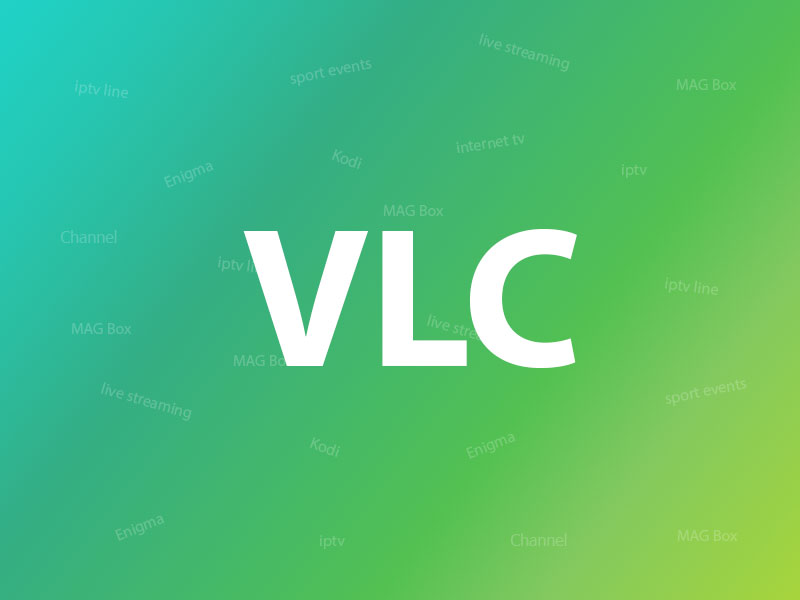 This tutorial is a step by step guide on how to install iptv on your VLC media player with an IPTV subscription. The guide will show you how to download and install the VLC media player from VideoLAN.
We will also show you how to set up IPTV channels on the VLC media player that you downloaded onto your computer.
VLC Player (Available for Windows, Mac OS, and Android)
You can easily configure our service to work on VLC media player on Windows (and also Mac OS and android) , Using the M3U link in your subscription email. This tutorial is written for Windows but the same principle is used for Mac OS and Android.
Please do the following steps to set up your service:
Step 1- Download and Install VLC (available for free, https://www.videolan.org/vlc/index.html )
Step 2- After installation is complete, open the VLC Media Player.
Step 3- Click on "Media" on the Top-Left side of the Window.
Step 4- Choose "Open Network Stream".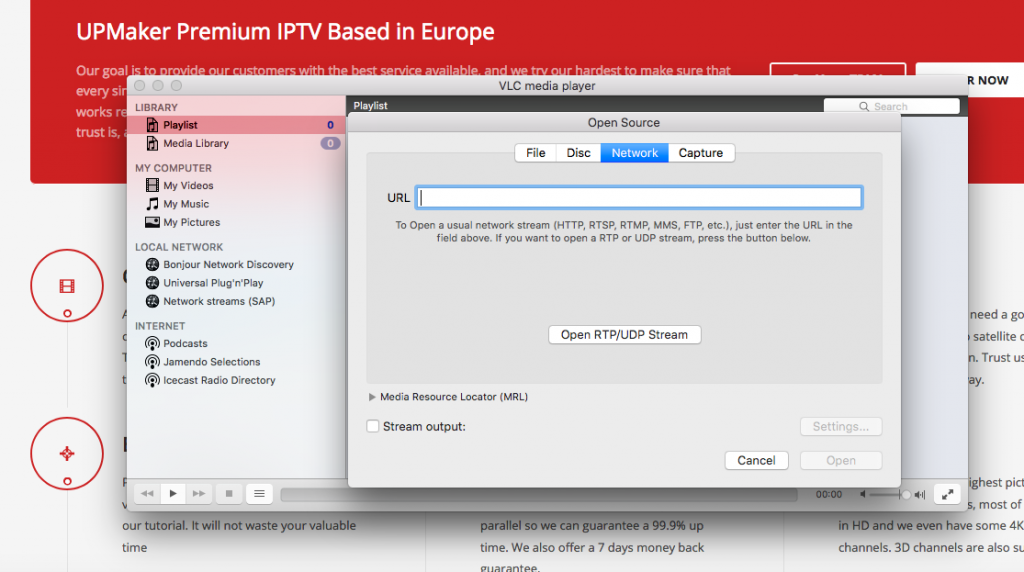 Step 5- Copy and paste the M3U link that you received in your subscription email.
Step 6- Stay patient while all of the channels are loading.
Step 7- Choose a channel and enjoy your Upmaker subscription.
Created By : Upmaker IPTV